Wastewater Treatment & Sewer Services
information regarding municipal Sewer Service Area, sewer billing, sewer frontage tax, wastewater treatment projects and more.

The Village of Daajing Giids hosted a joint announcement with Minister of Indigenous Relations and Reconciliation, the Honourable Murray Rankin on behalf of the Honourable Anne Kang (Minister of Municipal Affairs) and the Government of British Columbia to announce a $20-million investment in wastewater treatment for the Village of Daajing Giids.

Beyond this historic announcement, the most recent information on wastewater treatment within the municipality can be found by referencing the Wastewater Treatment Townhall documents below.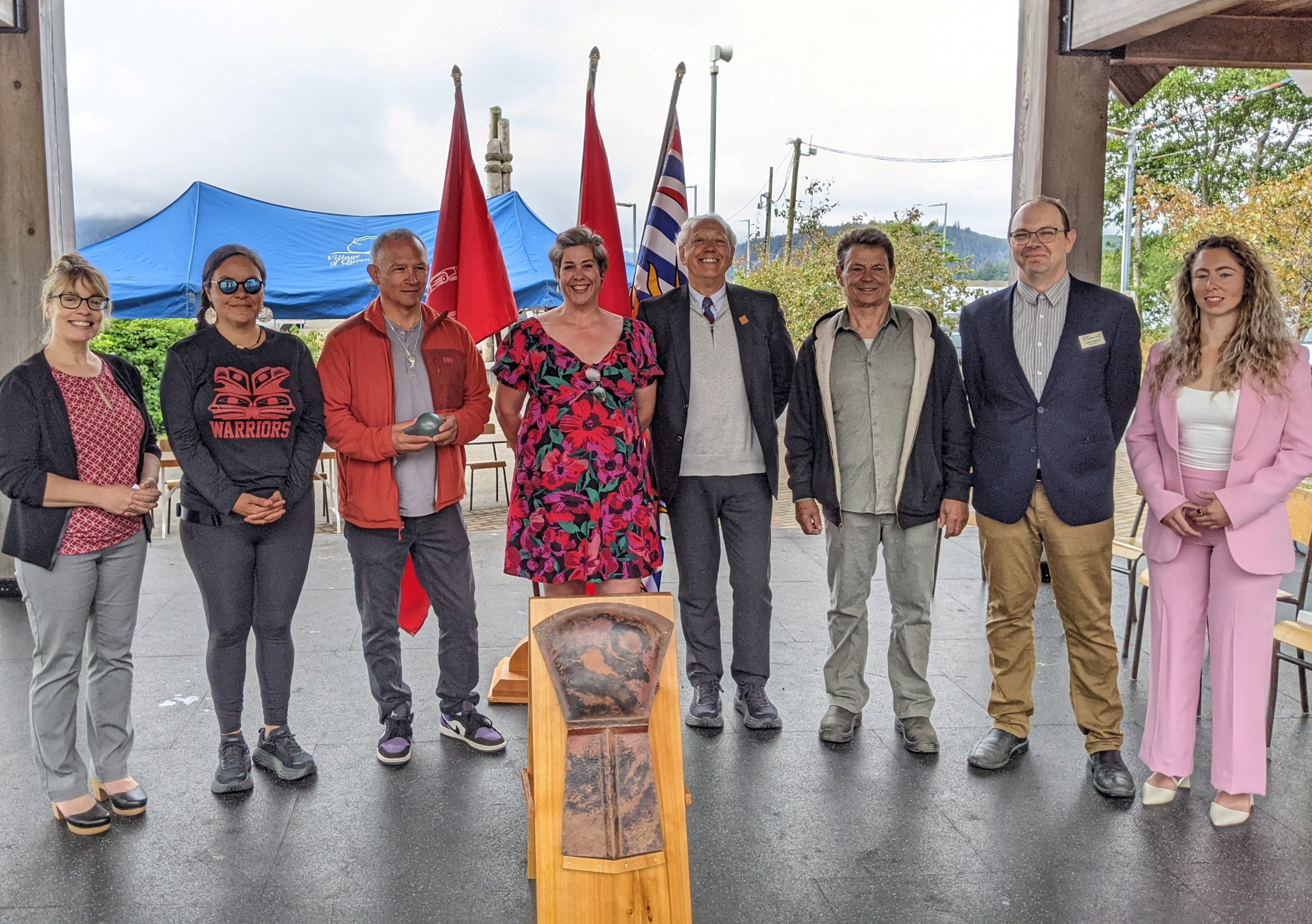 Wastewater Treatment Townhall